Video Showcase:
To captivate and engage customers, our team created a compelling video showcasing Afrohoard's beautiful handmade African clothing, bags, and shoes. This video served as a powerful visual representation of their products and brand.
Stunning eCommerce Website Design in Uganda:
Our team designed a visually appealing website for Afrohoard, with a focus on showcasing their products in an attractive and user-friendly manner. The website consisted of up to 75 pages, allowing for detailed descriptions and high-quality images of each product.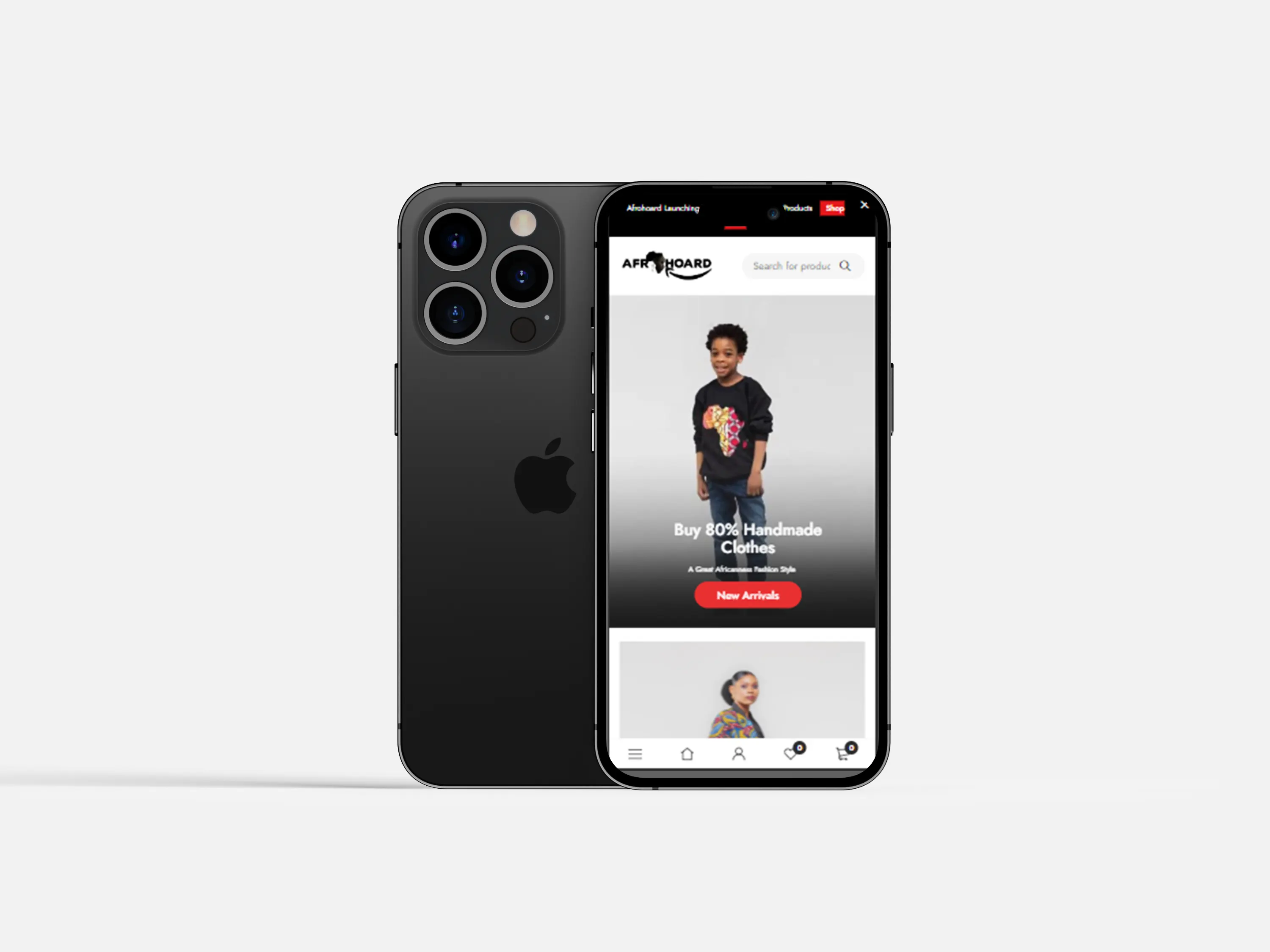 eCommerce Website UI/UX Enhancements:
We improved the website's user interface (UI) and user experience (UX) through effective graphic design and a seamless mobile-responsive layout. This ensured that customers could easily navigate the website and have a pleasant shopping experience across various devices.
Knowledge Base and Chatbot/Live Chat:
To provide excellent customer support, we integrated a knowledge base and a chatbot/live chat system. Customers could quickly find answers to common questions through the knowledge base, while the chatbot/live chat allowed for real-time assistance and personalized interactions.
Social Media and Newsletter Integration:
We added social media capabilities, enabling Afrohoard to reach a wider audience and engage with customers through platforms like Facebook, Instagram, and Twitter. Newsletter integration allowed for targeted marketing campaigns and personalized communication with customers.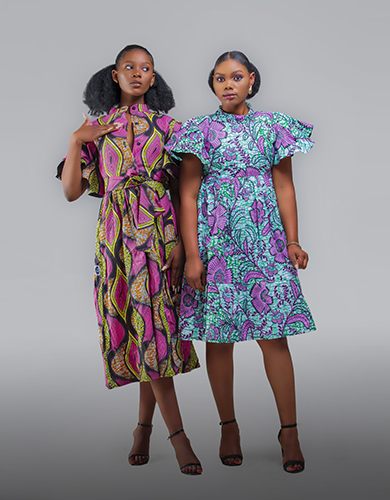 Our team optimized the website for search engines to improve its visibility and organic rankings. This involved implementing schema markup, optimizing images, conducting keyword research, and incorporating SEO best practices to drive targeted traffic to the site.
Market and Competitor Analysis: By conducting a thorough market and competitor analysis, we gained valuable insights into the eCommerce landscape for African handmade products. This allowed Afrohoard to make informed business decisions and stay competitive in the market.
We closely monitored the website's performance using Google Analytics, tracking metrics such as traffic, conversions, and user behaviour. This data helped us identify areas for improvement and make data-driven decisions to optimize the website further.
We submitted the website to search engines, ensuring its inclusion in search engine indexes. Additionally, we set up Google Search Console to track the website's search engine rankings, performance, and any potential issues.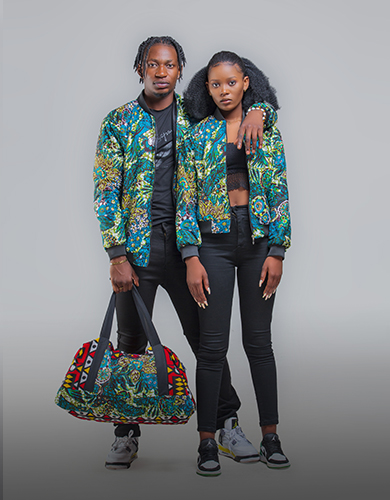 Results:
Thanks to our comprehensive web design and optimization strategy, Afrohoard experienced remarkable success:
Significant Increase in Sales:
Afrohoard saw a substantial increase in sales within a few months of launching the redesigned website.

Expanded Customer Base:
With over 100,000 customers from various countries, including the USA, Italy, Germany, Switzerland, the UK, Denmark, and Canada, Afrohoard became a global player in the African handmade clothing, bags, and shoes industry.

Established Brand Reputation:
Afrohoard's strong online presence and high-quality website design positioned them as a leading name in its niche, enhancing its brand reputation and credibility.
By leveraging effective web design, UX/UI improvements, SEO optimization, and strategic integrations, we helped Afrohoard thrive in the competitive eCommerce landscape and achieve its business goals.